About Us
What We Do
We specialize in custom online recurring revenue processing solutions for large volume merchants and franchises. We pride ourselves in providing a personalized service while finding the best solution for your credit card needs. We offer integration expertise of payment software and terminal solutions. We cherish customer relationships and work hard to earn, and keep our customers informed, educated and of course, ecstatic about their savings in fees!
Mission Statement
Straightline's motto is "Revenue processing consulting services." It revolves around offering above-and-beyond, personalized, service and business consulting to large-volume merchants and franchises. We fix the problem of non-technical bank representatives who are leveraging inflated rates based on their their branding power. It is vital to have a very strong background in business, banking and technology when dealing with revenue processing.
Our Clients
We have clients ranging from global product distributors, national franchises, and small businesses around the country. If you are tired of being taken advantage of on credit card processing fees, we are definitely the right company for you.
What Makes Our Rates Different
We have a direct relationship with TSYS who is one of the largest processors in the country. We have an interest in long-term relationships with our customers, so you can be assured that we will not be coming in just to quote something that you might be willing to pay, but to instead come in with an offer that will not be able to be beat in the marketplace. Our pricing model is called "Interchange Plus". It is enormously more fair to the merchant because you pay just the nationally set card-type-costs, plus a fixed small fraction of a percentage point above these raw Interchange costs. We have NO tiers of Qualified, Mid-Qualified & Non-Qualified which is a guaranteed losing pricing model for the merchant and a huge money-maker for banks.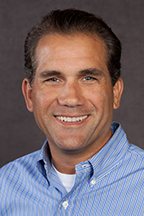 Where We Started
Marc Mataya, owner of Straightline, graduated from The Ohio State University with a Bachelor's degree in Finance with a major in Computer Information Science and minor in Accounting. Marc spent ten years in the banking industry specializing in systems development as a consumer policy support person. He programmed executive level reporting systems while gaining valuable knowledge about the credit card industry and how it works. Marc is an entrepreneur at heart with a great deal of experience in starting and running a business. He has the sincere desire to understand your business, the business needs, and to help it succeed.