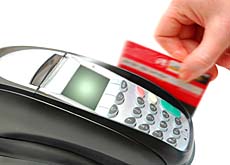 Here Is How The Credit Card System Works
Insert Chip, Swipe Or Enter The Card Number
The business (merchant) charges a credit card using a terminal, software, and/or browser. The customer's credit card is either present at the sale (retail) or not present (internet, mail-order or telephone-order). Your costs are based on risk of fraud...see below.
Card Gets Authorized And Decisioned
The credit card info travels through a processing network to validate the card and availability of funds. This first step is an authorization. The second step, that happens instantly, is a settlement of that authorization. The processor handles debiting or crediting that card on the backend.
You Confirm Today's Items
The merchant commits that day's batch of transactions after confirming those transactions as correct. This is called a settlement which tells the processor to debit and credit both banks the proper amount. This electronic request gets staged by the banks and usually completes the funds transfer in about 24 hours on business days.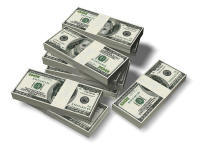 Monthly Fees Get Paid
At the end of the month, the processor tallies up all of the fees, automatically debits your checking account for these fees, and sends you a statement. If your processor is taking out their fees on each daily deposit, call us as we only charge fees at the end of the month.
---
How & Why Fees Are Charged: